See on Scoop.it – Leader of Pedagogy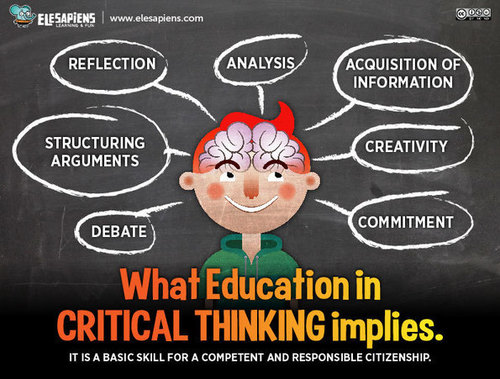 In working with students, critical thinking encourages and promotes:
Humility to accept criteria that is not their own.Courage to defend their own criteria against others.Responsibility to contrast and take into account the appropriate information.Commitment to filtering out and separating valid from useless information.Respect for the group and for the individual when the time comes for debate and contrasting ideas.
To educate an individual in critical thinking is to educate him or her to be capable of governing or controlling their own personal and professional life and to be able to find answers and solutions to problems. It is the road to forming critical and responsible citizens who are capable of confronting the challenges of the future.
See on www.elesapiens.com